My cousin was visiting from Puerto Rico this past week and was pleasantly surprised when we bummed into Eddie Griffin while touring the city. If you are unfamiliar with Eddie Griffin, he is a comedian who has starred in several movies including Deuce Bigalow,  Date Movie, and Scary Movie 3.
My cousin and Eddie Griffin.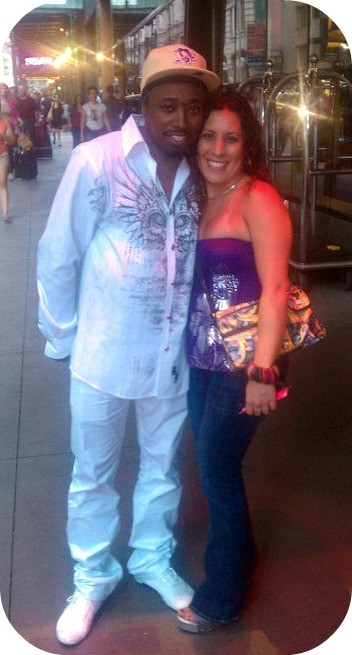 Eddie Griffin and I cheesing it up

The men hamming it up

Have you met any "stars" recently? Let me know in a comment!
Happy WW! Feel free to link up and don't forget to visit the other participants!