The one day giveaway for the Olga Tanon and Prince Royce concert tickets has ended. The FOUR Winners will receive FOUR General Admission tickets. I have just been informed that the winners will also be given VIP status! Wepa!
As always, when selecting the winners I used random.org. I omitted the entries that did not comply with the rules and had a total of 41 entries left, which is considerable considering the giveaway lasted less than a day!
So without further ado the  Olga Tanon and Prince Royce concert ticket winners are:
1. Rosa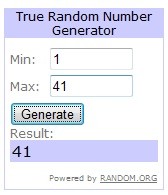 2. Angelica Perez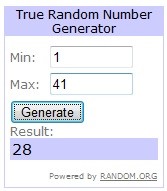 3.  Romina Mamá XXI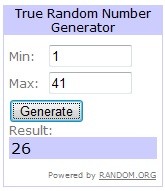 4. Diana
Winners please email your Legal Name and telephone number ASAP to
MsLatina@Latinaonamission.com
, with a subject line, "Winner of the Olga Tanon and Prince Royce Concert Tickets"

by 2PM or forfeit your prize

.
NOTE: Winners will need to take their IDs with them to the Box Office to receive their VIP bracelets and tickets.
Congrats! I hope you all have a Latinalicious time!