This is a Sponsored Post written by me on behalf of Kissimmee Tourism. All opinions are 100% mine.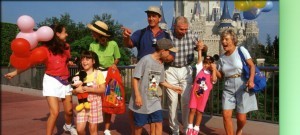 Photo taken from Radisson Orlando Celebration Resort website
My perfect vacation would be filled with fun, sun and lots of laughter!
It has to be close to everything, including the beaches and Disney World.  It has to take me away from the city so I can enjoy the outdoors with the boys, take a leisurely walk on the beach while they sleep, go hiking and biking while enjoying the scenery, take air-boat rides AND explore Disney World.  It would be the type of vacation that would have everything that would keep a tween, teen and adult entertained. It would be heavenly, perfect actually.
I could stay at a resort, with all the luxuries and amenities that I could ever want: massage therapists to knead those cares away, a pool to lounge in, and a hot tub to burn the calories off from all the great dining!  
Or I could also stay in a vacation home. The vacation home would let me stretch out in the privacy of my own home. I could shoot pool in the family room, amazing my boys with my skills. I could also barbecue in the back yard, which I'm not able to do in my Manhattan apartment. Mmm, I can just taste that corn on the cob. YUM!
I'm still not decided where I will stay but I do know where I will go…
Kissimmee, in the Heart of Florida, near Orlando.
I also have to admit I like the name "Kissimmee", it conjures up feelings of love and kisses. Kissimmee, Kissimmee, "Kiss Me".
What about you? What would be your perfect vacation?