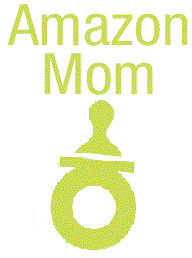 As a Mom, I know that children are expensive. In fact, the smaller they are the more we spend on essentials, like toys, diapers, clothing, feeding and bath products. It can definitely add up if we're not careful! Knowing this,   I'm always searching for programs that will save Moms a few chabitos/pennies. Thankfully I found one!
Amazon recently unveiled a new program for Moms, Dads and Caregivers that is sure to do help you minimize your costs. It's called Amazon Mom.
Amazon Mom entitles Moms, or anyone who cares for younger children, to various perks. I noted a few of the benefits below. 
FREE to join
FREE Two-Day Shipping with Amazon Prime for the first 3 months of your membership
For every $25 spent within a single order in the Baby Store,you'll receive an additional month of Amazon Prime shipping benefits
From the date you join Amazon Mom, you can earn up to 1 year of FREE Amazon Prime shipping benefits
Members receive 30% off diapers 

←  

Diapers can really add up, so this perk will save you a pretty penny

!

Members receive special discounts and promotions via e-mail or on the Amazon Mom membership page.
I hope this helps you save some money. As always, don't forget to stash that extra ca$h. It adds up!