This past week, more than 2,000 women bloggers descended on New York City for BlogHer 2010.  Hilton, the official BlogHer hotel, was filled with bloggers who write on technology, green, fashion, parenting, beauty, politics and more. BlogHer 2010 also held its FIRST Latina party. It was called the "Social Fiesta". 
While watching attendees eat, laugh, mingle and dance, I felt a warmth in my heart. The smiles were wide, the laughter rang true, and the smells … ahhh the smells drifting from the food bar made my mouth water.  
Among the crowd I saw many faces. Black, brown, white, asian, we were one that night. We were Latinas, in heart, spirit and mind. We shared a culture, a language and a dream. A dream that Latina bloggers would raise their voice and be heard. And they were.
For those who shared the night, in spirit or body, thank you for making it happen.
¡Besos!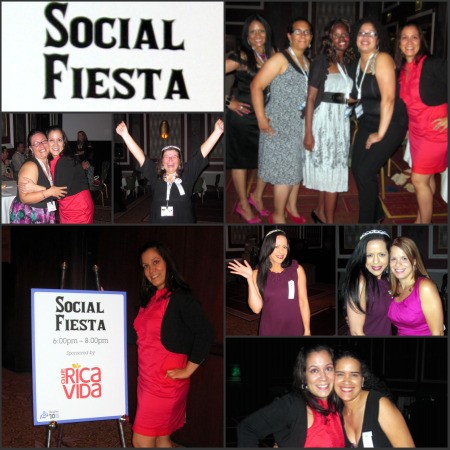 *The literal translation of "Social Fiesta" is social party.