New York City's Fashion Center has created a Fashion sidewalk catwalk. The catwalk features mannequin's dressed by 30 of the leading fashion designers as well as 2 student design teams from the Fashion Institute of Technology and Parsons The New School for Design. To view this Latinalicious display just take a stroll down Broadway from 42nd Street to 35th Street before Sept. 3 2010.
You can read more about this project and its designers by going to www.sidewalk-catwalk.com.
Below are a few of the pictures I took of the catwalk designs. Aren't they amazing?
Front: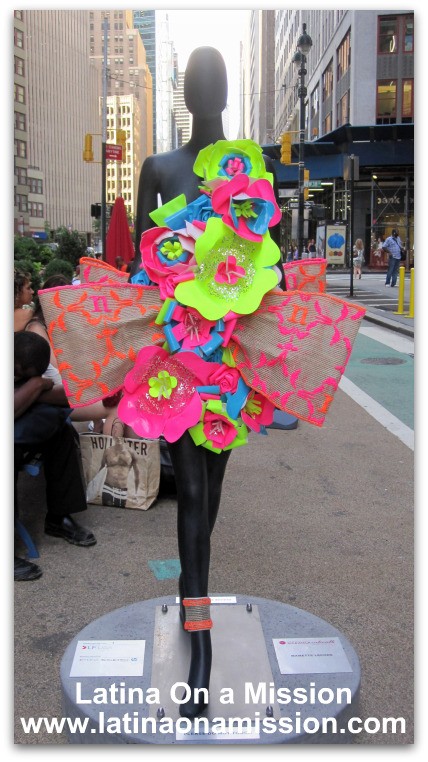 Back: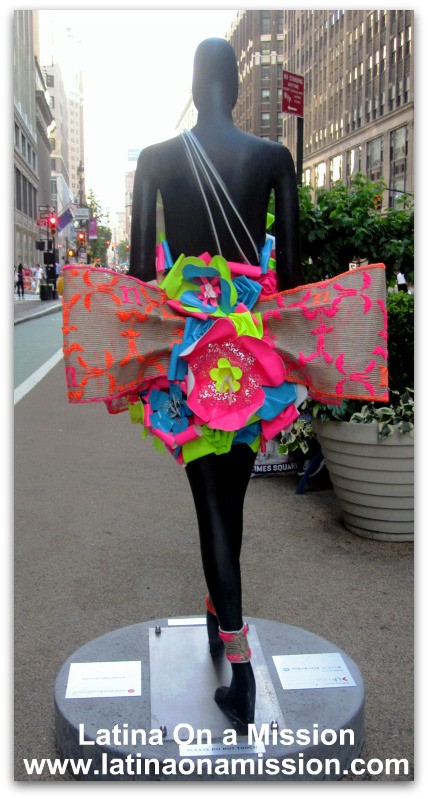 Front: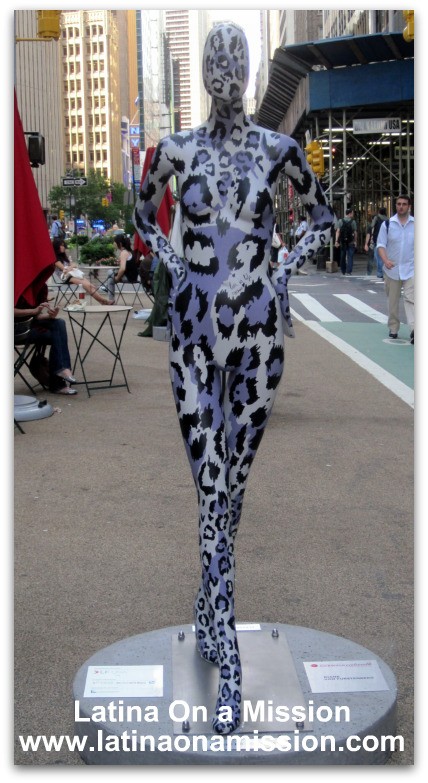 Close-up of front right-hand side: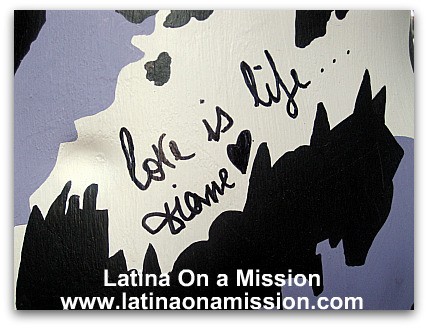 Front: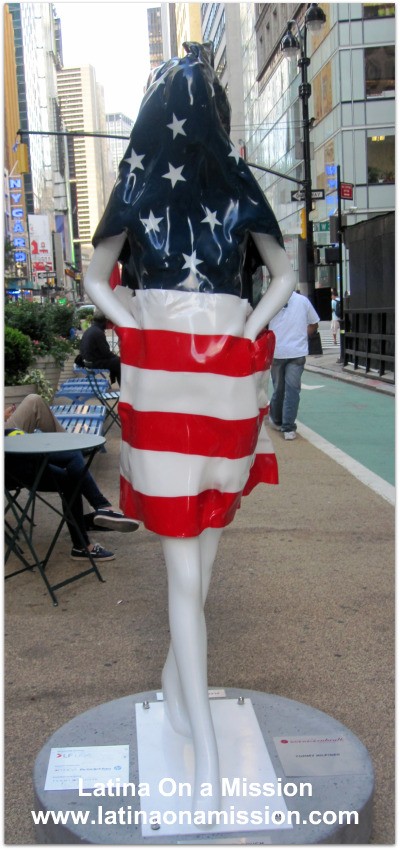 Side-view: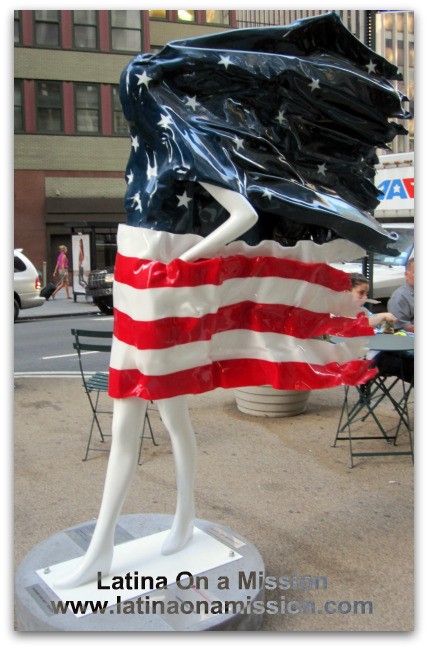 Front: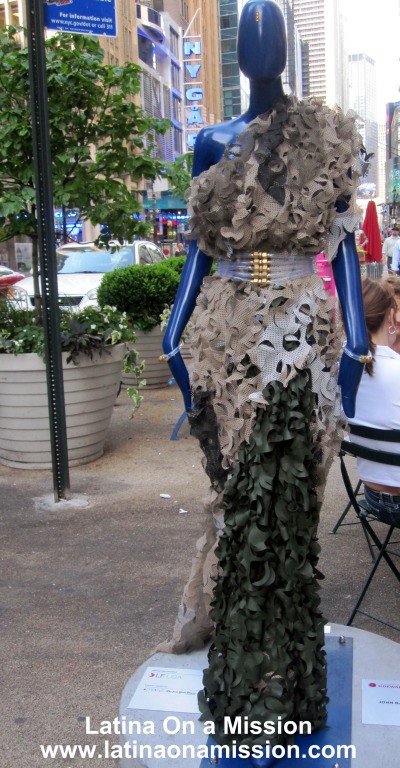 Close-up of buckle: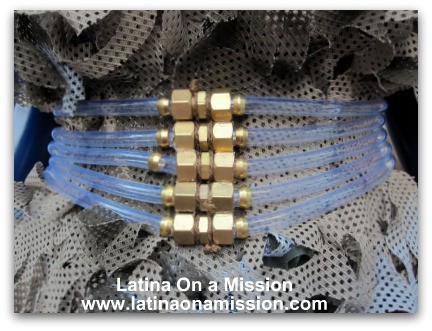 The last one is my fave. I love how they made the belt out of everyday items! Which is your favorite?
Happy WW!