This past weekend the boys and I went to Sesame Place. It was our first time and we had a BLAST! Later on this week, I plan on posting a recap of our day at Sesame Place but today I wanted to share with you our Sesame Place caricatures.
I loved the caricatures so much I already hung them up in our hallway! Above my picture, I wrote "Familia" or family in English. I purchased 2 packs of magnetic letters at the 99¢ store and glued them to the wall with regular Elmer's Glue.  The glue will not damage the wall or paint. I can also easily remove the letters and glue with soap and water.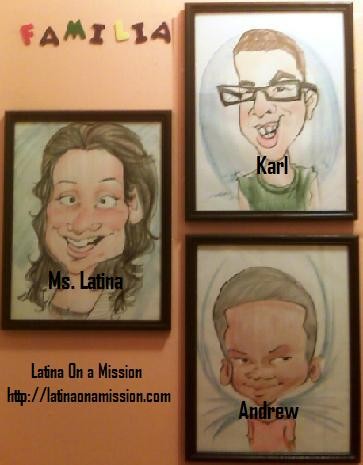 Have you ever had your image made into a caricature?  Let us know in a comment!
Happy WW! Feel free to join in the fun and leave your link below.