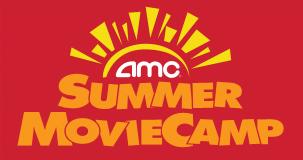 AMC  Theaters is offering $1 movies from June 15 through August 10 during their Summer MovieCamp promo. Movies start at 10:00 AM every Tuesday and can be purchased up to one week in advance.
Below is the Summer MovieCamp movie schedule:
June 15:  Shrek the Third (PG)
June 22:  Imagine That (PG)
June 29:  Monsters vs. Aliens (PG)
July 6:  Madagascar (PG)
July 13: Madagascar: Escape 2 Africa (PG)
July 20: Hotel for Dogs (PG)
July 27: Kung Fu Panda (PG)
August 3: The Spiderwick Chronicles (PG)
August 10: Surprise Mystery Title
As an added perk, food for kids during this period is only $4 for a kid-size drink, kid-size popcorn, and a kid-size snack. You can also upgrade the kid size snack to a regular sized candy for a dollar more, which means that you no longer have to sneak in that CVS candy!  
 
Click HERE to read more about Summer MovieCamp.
Click HERE to see the list of participating theaters.
Just a note, proceeds from admission and concession purchases will benefit two charities: Variety – The Children's Charity and the Will Rogers Institute.
Enjoy!