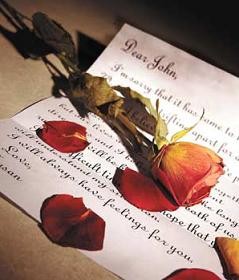 If you missed the "Dear John FREE Movie Screening" back in January when it first came out in theaters, then I've got great news! The Sony Wonder Technology Lab is offering a FREE afternoon screening in their High Definition Theater.
The theater, located at 56th Street and Madison Avenue, in Midtown Manhattan, has 73 seats. The movie begins at 2pm; however, because of the limited seating I suggest you arrive early AND reserve your seats. If you cannot reserve your seats over the phone, don't despair! They normally have cancellations on the day of the screening so you may still be able to attend.
To reserve your tickets, call the RSVP Line at  (212) 833 7858.
Click HERE to visit the Sony Wonder Technology Lab  Screenings page for information on this movie or future movies.
Enjoy!