This past week during vacation, the boys and I decided to go for a walk. They hated loved the exercise. Their eyes rolled gleemed while their snickers laughter and angry joyful observations made our New York City walk even more delightful than it normally would have been. At that moment, I knew my heart was bursting!  
When I happened upon the below traffic light, I had to take advantage of the moment to point out its significance to my two annoying charismatic young men.
"Stop" I said. "Listen to your dear Mom and show me you love me."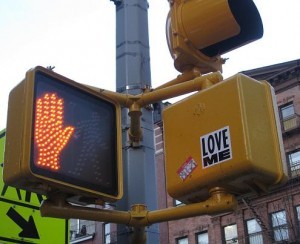 "Or your hearts will be carrying a "Fragile" sign after I give you both a "special delivery".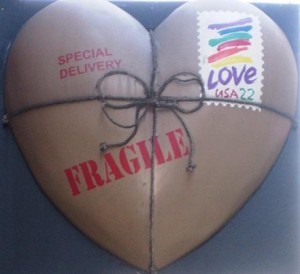 Being the intelligent young men they are, they decided to "walk" my way.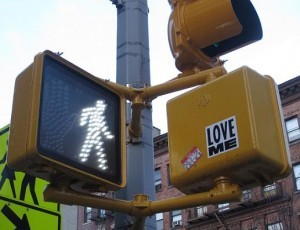 Disclaimer: No hearts or rears were damaged during our NYC walk!
Happy WW and don't forget to link up!