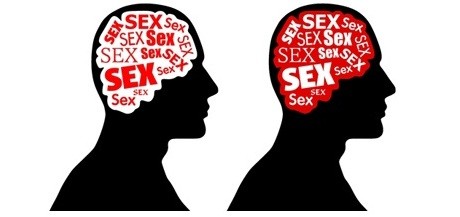 Lately, the news has been filled with scandals about sex addiction. At first, I questioned whether it was a legitimate condition or simply an excuse given by cheating men; however, after watching the Dr. Oz show I can now understand why it is classified as an addiction.
Dictionary.com defines addiction as follows:
the state of being enslaved to a habit or practice or to something that is psychologically or physically habit-forming, as narcotics, to such an extent that its cessation causes severe trauma.
On the show, Dr. Drew Pinsky, a leading addiction specialist explained and discussed sexual addiction. Did the dictionary definition jibe with the one given by the esteemed doctor? Yes, it did.
Sex causes pleasure, can be  psychologically and physically habit forming and can cause severe trauma when stopped. It is as real as eating disorders or alcohol dependencies. Yet, in our society it can go unnoticed because promiscuity is condoned and male conquests celebrated. Does this mean it does not cause damage? Far from it! Sexual addictions destroys families, leaves children without a foundation, and puts the addict and their mate at risk of contracting a sexually transmitted disease.
What can you do to protect yourself? According to the esteemed Dr. Pinsky you should know the signs. Below I have listed them.
Difficulty with emotions: Unable to show emotions, difficulty connecting with others on an emotional level. Person seems distant.
Changes in libido: Libido increases or decreases.
Excessive Internet Use: Viewing pornography or spending too much time on social media, online chat rooms.
Mood swings before or after sex: Disconnected, agitated or aggravated  instead of intimate.
Doesn't socialize well: Isolates self or socializes in strange ways. Not able to read others or connect with others.
Let's talk! Are you convinced sexual addiction is a real addiction or merely an excuse cheaters use to cheat? Share your thoughts in the comments!