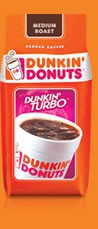 Dunkin Donuts is giving away free samples of their new flavor: Dunkin Turbo.
By clicking on the below link, you will receive a 1.1 ounce of their new flavor. The sample is perfect to stash at work or in your purse for a quick pick me up.
Click HERE for your free sample.
Enjoy and don't forget to stash that ca$h!