I recently discovered Sofia Maldonado while walking the city streets. She is a controversial mural artist, who was born in Puerto Rico, from a Cuban mother. Her artwork caught my eye because of its vibrant use of color, its elements of hip hop and reggeton, skateboarding and graffiti, and its trendy depictions of Latina females of all shapes and sizes.
Below are a few pictures of her artwork, which are featured in Times Square.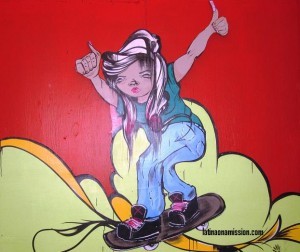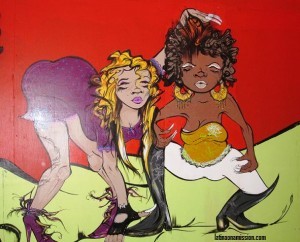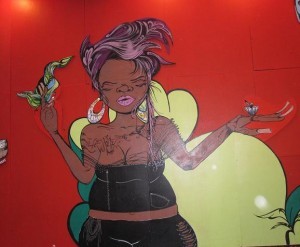 To show  just how large her murals are, I asked my little one to stand in the picture.
The ring worn by the girl in the last piece, shown below enlarged, states  "Libertad" which means liberty in Spanish, as well as the date: 1898. The date references the end of Spanish colonial rule in Puerto Rico. For those of you interested in reading more about Puerto Rico and its struggle for liberty, click HERE.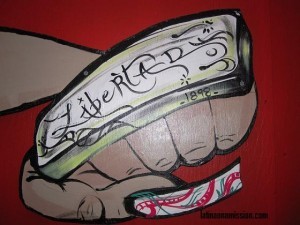 You can also see some of her racier artwork on her blog, including this FANASTIC mural created on a house in Puerto Rico.
Have a great WW and don't forget to link up!