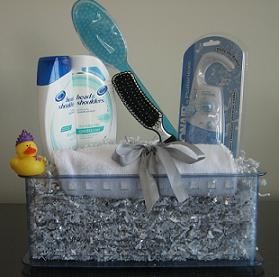 I'm excited to say that I was contacted by the Head & Shoulders giveaway sponsor and told I could select ANOTHER winner from the previously posted giveaway! That means two Latinalicious winners won Head & Shoulders Baskets! Woot! Woot! The first winner, Charity S., was announced HERE.  
 The SECOND winner is…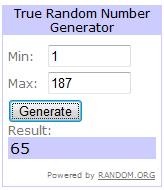 Lucky #65! Congrats DG! You've won a Head & Shoulders giftbasket that contains Head & Shoulders Dry Scalp Care Shampoo and Conditioner, a Conair water resistant shower radio, a Turbine Twist hair towel, a hairbrush, an Earth Therapeutics Back Brush, a rubber duckie and a reusable basket! Please send me your contact information before Wednesday, March 31, 2010, 11:59 EST or I will have to select another winner!