While ordering my large cup of Dunkin Donuts coffee,  I figured I would get you one too (virtually of course)!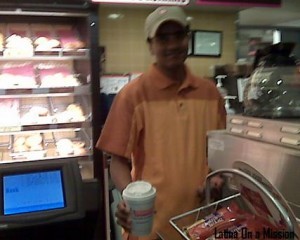 So go ahead, order your virtual café/coffee and let us know what's your favorite drink in a comment! You'll need the energy as you check out the other Wordless or Word Filled links below!
Happy WW!
* Excuse the poor quality picture, I took the shot with my Blackberry!