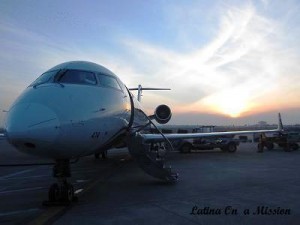 I'm excited to say that I am in Nashville, Tennesse at Blissdom, with my sons' Karl of Teen On Da Rise and Andrew of Andrew's Voice! It was a last minute decision. I won a Blissdom ticket on Twitter from DeVries PR this past Monday, booked our flight and hotel on Tuesday and flew out on Wednesday!
The Opryland Hotel is beautiful. It has 2,881 stylish guest rooms, including 174  suites. It also has nine acres of indoor gardens, cascading waterfalls and an indoor river with its own Delta flatboat! I plan on taking some pictures and videos during our stay to share with you.
While here I will also have the opportunity to meet bloggers and twitter users that I follow and converse with on a regular basis. I plan to catch up with Modern Mami, Justice Fergie, Cuponeando,  Carrie and TheChattyMomma, as well as a slew of others! I just hope I have the time!
If you're at Blissdom, please leave me a comment and I will search for you. If not, you can follow along by clicking
HERE
.