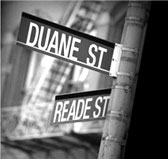 The iconic Duane Reade will be no more in New York City. It is going by the wayside like Woolworth, Caldor, and many others before it.
Walgreens announced today that it is buying Duane Reade. The deal is valued at over $1 billion dollars, including debt. According to Market Watch, the deal should be completed by August 31.
Walgreens is the largest drugstore within the United States while Duane Reade is the largest drugstore in New York. For the time being, it appears that the purchase will not change the names of either drugstore. Walgreens also claims that it will not immediately fire any upper management but has not taken a stance on lower level employees.
Duane Reade, with approximately 70 stores in New York City metro area, will extend Walgreens reach but the question is will it be good for consumers like you and I?
Weigh In! What do you think?