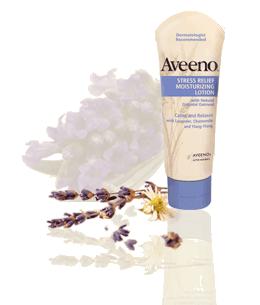 Aveeno is giving away a full sized bottle of its Stress Relief Body Lotion! Simply click on the link below and enter your mailing address to receive your product by mail.
Note, by signing up to receive their full sized bottle you agree to receive promotional information from Aveeno, which may include coupons and discounts.
Click HERE to go to the offer page. If it returns an error notice, wait a few minutes and retry. Their server has been busy.
Enjoy and don't forget to stash that extra ca$h!
Thanks to Becentsable for this Latinalicious freebie!