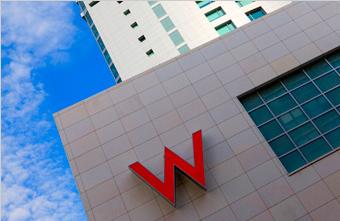 On January 29th, 2010, Purple Lab will host a Guinness World Record Speed Dating event at the W Hoboken!
The event is the brain storm of Karen, the Purple Lab Creatrix and Founder.It will be hosted by Master Matchmaker Steve Ward from VH-1's  hit reality series Tough Love and CEO of Master Matchmakers and is open to single guys and girls ages 21-35.  There is an entrance fee but I'm delighted to say that a portion of it will benefit the charity Women In Need or "WIN". WIN, a  a 501(c)(3) non-profit organization, provides housing, help and hope to New York City women and their families who are homeless and disadvantaged.
Not only will your attendance help WIN, it could bring you face to face with "the One" AND get you in the Guiness Book of World Records!  Karen wanting to give you every advantage is also giving the ladies swag that will include a sample of  Luvah™, a "chic compact (made for a date-sized evening bag) with a lip stain on one side and a pearly gloss on the other to add a 3-D effect". Karen believes it will " help you feel empowered and strong, think of it as a way to make you irresistible! It plumps without stinging It's moisturizing and infused with the aromatherapy for sensuality. Each shade is named after the type of guy I – and I'm sure you – dated and they come with the story of my crazy experiences!"
If interested, you can register at www.purplelabnyc.com/speeddating
Just make sure you come back and let us know if you made a connection!