~GIVEAWAY IS CLOSED~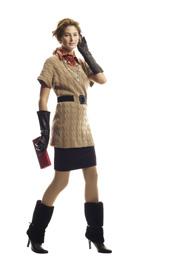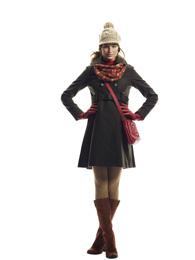 I was recently given the opportunity to shop at T.J. Maxx and Marshalls with a $25 gift card. Although I haven't received the card, as of yet, I already know that I'm going to find something Latinalicious  because that's "where fashionistas become maxxinistas" and "shopportunities" are shared!
At T.J. Maxx and Marshalls you'll find some of the latest brand-name toys, electronics, beauty products, gourmet food and entertaining essentials,as well as Latinaliciously chic clothes, shoes and handbags for yourself. Best of all, you will find these items that are normally found at salons and fancy department stores for up to 50% less!
I was given the option to receive two $25 gift cards or keep one and give one away. Wanting to share the savings, I opted to keep one and give one of my latinalicious readers a chance to  shop  at T.J. Maxx and Marshalls, where you can always maximize your savings! Plus by the time you receive this goodie, you'll be able to snatch up all the after holiday sales.
It doesn't stop there, you can also join their great "Carol-oke!" contest where  one lucky person will win a $5,000 shopping spree- just for singing their favorite Holiday Carol!  The contest launched November 30 on YouTube's specially-created "Caroling Channel".  There, you can select from one of three carols, create your own "Carol-oke" video and upload for entry into the contest.  Additionally, for each off-price "Carol-oke" video that is uploaded, a charity donation will be made! What better way to help another!
MANDATORY ENTRY- YOU MUST DO THIS BEFORE YOU CAN RECEIVE ANY EXTRA ENTRIES:
Fa la la la la … Go to the  "Caroling Channel" and tell me which carol you would pick if you were going to sing!
EXTRA ENTRIES:
1. Subscribe, follow my blog and/or fan my Facebook page for 1 entry EACH. If you're already do, let me know! NOTE: Unvalidated e-mails will be disqualified.
2. Follow @MsLatina on Twitter and tweet about the giveaway, stating the below. Provide me with the tweet url in a comment. One tweet per day till the giveaway ends, so go ahead tweet away!
Follow @MsLatina 4 chance 2 win a $25 T.J. Maxx / Marshalls giftcard. Enter: http://tiny.cc/GW4 #GIVEAWAY #MsLatina #clothes #shoes RT
3. Blog about the giveaway, linking back to this post, and provide me with the url for 2 extra entries.
4. Leave a comment on another post for 5 extra entries. Note the post in your comment and don't forget to enter each in a separate comment! Wouldn't want you to miss an entry!
5. Every Wednesday,  use the #WepaWednesday hashtag to tell others why T.J. Maxx and Marshalls  makes you scream Wepa/Wow! Click HERE to read more about this hashtag.  Leave your tweet url in a comment below. (Up to 3 different tweets  for 3 extra entries every Wednesday until the contest ends)
6. Share this post or another post you enjoyed using any "Share and Enjoy" submission  for 5 extra entries. Let me know which post you shared and your username, if applicable!
7. Provide "Latina On a Mission" with a positive Alexa review for 10 extra entries!  Click HERE to write a review. Note your review name below in 10 separate comments (example: Alexa review #1 under name, Alexa review #2 under name, etc.) If you have already done this, let me know!
**********
GIVEAWAY ENDS December 27, 2009 at 11:59 P.M. EST
Open to US Residents only
********** 
As always, I will use random.org to select the winner. The winner will have 48 hours to respond or another winner will be selected. Also, don't forget, in order for random.org to count all of your entries a separate comment must be entered for each item that is completed. Random.org will not count it otherwise!
Disclosure: As part of my review, I received a $25 gift card.  No other compensation was given and the opinions in this post are mine. They have not been influenced by the product given.