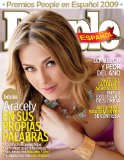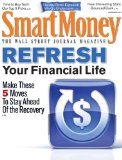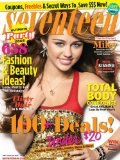 I've posted before how I like to give magazine subscriptions as gifts in my Gift Buying On a Budget post, especially with tweens and teens. Its a great way to get them to read, without shoving a book down their throat! I also enjoy them myself, as do many adults. As much as I love everything the web has to offer, it to cannot replace holding a book or magazine in my hands!
Now onto the deals!
For teens:
Seventeen (2-year)
On sale this month for $7, that means you pay $3.50 per year!
Teen Vogue (2-year)
Perfect for the trendy teen and now its also perfect for your wallet too! This subscription will cost you $5 per yr (total $10)
For adults:
Lucky (1-year)
This is the magazine that a frugalista can NOT be without! Its filled with inside style info, including the latest sample sales, chic & cheap finds and all things sales. Its currently priced at $12 for an annual subscription, which will pay for itself within a month or two!
Marie Claire (2-year)
This subscription is another GREAT deal at $5 per year (Total $10). Perfect as a gift!
Maxim (1-year)
 Just $5 for a one year subscription!
Redbook (2-year)
I love Redbook and at $5 per year (total $10.00) this deal is one you don't want to pass up!
People en Espanol (1-year)
On sale this month for $9.97 and a great stocking stuffer for that special someone who likes to keep up to date on all things celebrity!
More Magazine (2-year)
My Mami subscribes to this magazine so I usually get my fix when I visit her. Its a great magazine and at $8.50 per year, total $17, you'll get your money's worth!
Business Related Magazines:
Inc. (1-year)
I actually subscribe to this magazine.. Its given me some great business ideas and info. Also for the price ($4.97) you really can't go wrong.
SmartMoney (1-year)
This is another magazine I subscribe to and its a great resource! Its currently priced at $5 on Amazon, well worth it for the valuable information it contains.
For the Home:
Good Housekeeping (1-year)
I totally love this magazine for its reviews, design info and recipes. Its on sale this month for $5.00!
House Beautiful (1-year)
 Get ideas to make your home beautiful for just $5 for an annual subscription!
For Children's Info and Ideas:
Disney Family Fun (1-year)
Want crafts, recipes, party ideas, and travel tips? Get it with this annual subscription! Best of all, for the month of December it will ONLY cost you $4.97!
Now go ahead, stash that extra ca$h for a rainy day!