UPDATE: Due to high demand the gift from RedEnvelope in no longer available. You can, however, still purchase the $25 gift certificate for $3. For those lucky few who were able to get their orders in before it was discontinued, make sure you stash that extra ca$h!
 ********************
*Restaurant.com has outdone themselves with this promo! The code they are offering  gives you two gifts for $3! Definitely a steal you don't want to miss!
The code is available with their gift certificates or dinner of the month, which means you do not need to have a restaurant in your area you can have it delivered to your door! Along with your purchase you will receive a promo code from *RedEnvelope. You can use this code to purchase anything at RedEnvelope.
I looked over the RedEnvelope site and discovered a few items that were great deals. I'm not surprised but then again I love their site. They have great service and their gift wrapping makes all their gifts look Latinalicious!
Click below for the $3 Gift certificates or $3 Dinner of the Month Codes. Expires 12/8/09
Save 70% Off Dinner of the Month Club only at Restaurant.com. Use code PRESENT thru 12/8/09.
or
Save 70% off Restaurant.com $25 Gift Cert. orders! Use code PRESENT and Pay $3 thru 12/8/09.
********************
Below are a few items I found at RedEnvelope that will cost you less then $5 after the restaurant.com promo code is applied.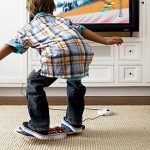 The Snow Board Video Game is on sale for $19.99, after discount you pay $4.99!!
Click for Snowboard Video Game .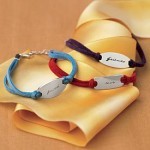 The Friendship Tag Bracelet comes in various colors and is on sale for $19.99, however, you pay $4.99 after applying the restaurant.com promo code.
Click for Friendship Tag Bracelets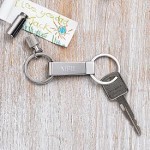 The hidden message capsule valet key chain is on sale. If you plan ahead you could even save this gift for a Valentines Day gift and include a naughty message.  Best of all, at $7.99 you pay absolutely NADA / NOTHING! In fact you come out ahead and can use the remainder to purchase another item.
Click for hidden message capsule valet key chain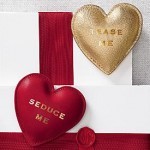 The Heart Shaped Paperweight includes two hearts. One heart says "Seduce Me", while the other says "Tease Me". Its a gift that can be used now or during Valentine's Day! Its currently on sale for $18.99, after promo code it will cost you $3.99 so get it while its HOT!
Click for Heart-shaped paperweights set of 2
 There were many other items on sale, so go ahead take a peek, just don't forget to stash the ca$h you save! 
*Affiliate