One day while strolling home and listening to my iPod, I noticed a large crowd of people coming my way. Ever the inquisitive one (nice way of putting it huh?), I decided to see what was going on.
It was Bumblebee, the Transformer!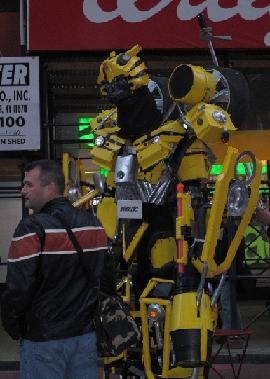 The two ladies in the picture were preparing to run. Can you blame them? He WAS standing under a billboard talking about death.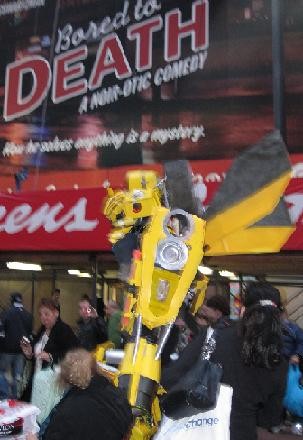 The crowd followed him from one side of Times Square to the other. During that time he stopped traffic, made a few children cry and a bit more ran. Eventually the police made him take off his costume and leave the area. If he wouldn't have complied he would have been arrested.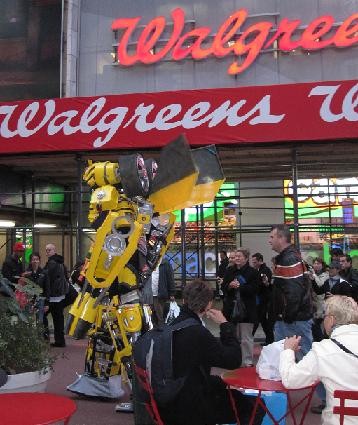 Ahhh New York, never a boring day!
Happy WW!