Last night I went to the RedPlum event in NYC, where we learned about RedPlum's coupons, saw 30 frugal finds under $30 and admired some wonderful table settings from Ikea. I'll post more about their Latinalicious deals and finds later on this weekend but till then I would like to share with you pictures of Ikea's chic & cheap place settings!  They are definitely frugal finds that do not skimp on style!
I actually won one of the below sets. Best of all, they let me pick the set I wanted. I won't tell you which set I chose just yet. I rather hear which YOU think is Latinalicious! Let me know!
Set #1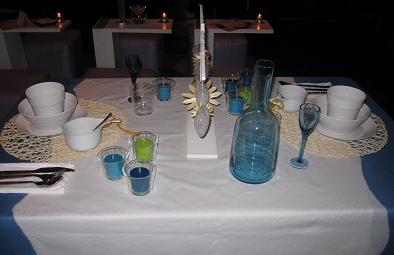 Set #2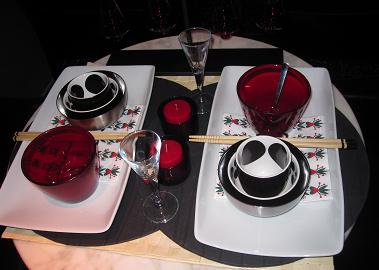 Also, you can't see it in the pictures but each set included Christmas decorations that were strategically hung from a table stand. The stand can also be used to hang pictures, jewelry and so much more. Best of all, it only costs $3.99 at Ikea. You can see the stand by clicking on the following link:  KOTTE Decoration, stand.
Happy WW!