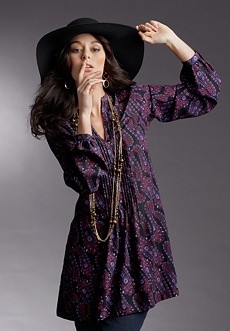 I purchased the above shirt, along with black legging and a pair of tights earlier today from Chadwicks. The total cost was $38.96; however, I found a coupon code that saved me $15 bringing my final cost to $23.96.
The coupon code CH15OFF will take $15 off any $15 purchase at Chadwicks!  The codes expires on Monday, November 23, 2009, so act quickly! Click HERE to go to their site. Note: S&H charges apply.
Now go ahead, shop guilt free, just don't forget to stash that extra ca$h!
Thank you My Goodcentsfor this Latinalicious deal!