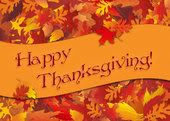 Happy Thanksgiving! This is my first Thanksgiving as a blogger and so I wanted to continue my real life tradition by posting the top ten things I am grateful for. 
Here goes!
1. First and foremost, I am thankful to have found God, without Him my life would be extremely different from what it is today. Thank you Lord for your mercy and love! Muah!
2. I'm thankful for my two wonderful boys.  They may try my patience at times, but the joy they bring me on a daily basis is priceless!
3. Thank you Lord for my health. This year has been one of the most challenging. I had a breast cancer scare and endured countless tests but this week I received some great news… its benign! Wepa!!!
4.  Thank you for giving us more time with Cousin T. We are leaving it in your hands, knowing that all things are possible with you.
5. Thank you for my hair. Yes, I said hair because its still long and full, even though I felt like pulling it out a few times this year!  
6. Thank you because my Mami cooked this year.  It feels good having all the family together, enjoying some authentic Spanish cooking, playing Disney games and best of all no clean up for me!
7. Thank you for all the wonderful friends and family that have stuck by me through the years. Through the ups and downs, we laughed, we cried, we sang,we danced, we did it ALL, and did it with STYLE!  
8. Thank you for all the new friends I have made this year. You always seem to bring the best people into my life. Group Hug! *SQUEEZE*
9. Thank you for the amazing bloggers and tweeters who have become like family! May they have an amazing Thanksgiving!
10. Thank you for this blog. I'm enjoying every single minute!
Now its your turn! What are you thankful for?