Just wanted to give you a peek at the room we are staying in.
My sister and I are sharing a room; hence, the double beds.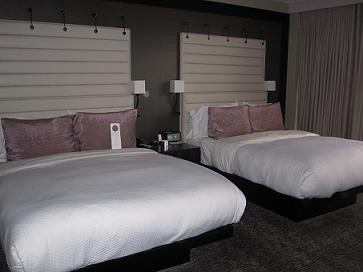 Our entertainment section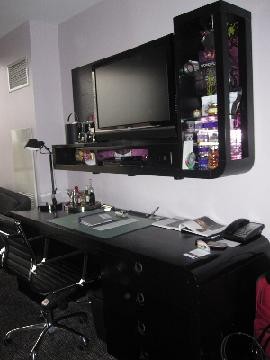 Our sitting area
Our make-up seating area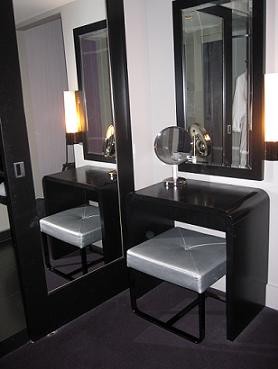 and our bathroom!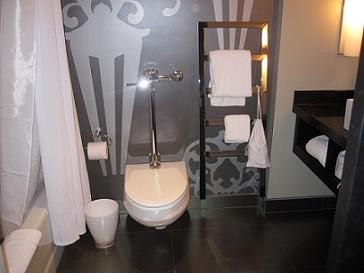 My Sister and I, pooped but excited to be at Blogalicious!
Its a beautiful room but I have to admit I miss my boys.
Mommy loves you guys! Muah!