As much as I love living in the city, I find the hustle and bustle can sometimes overwhelm me. When those moments stike I can't help but hear Grand Master Flash.
"Don't push me 'cuz I'm close to the edge
I'm trying not to lose my head
Uh huh ha ha ha
It's like a jungle sometimes
It makes me wonder how I keep from goin' under … "
Secret gardens within the city like the one below keep me from losing my head  Uh huh ha ha ha …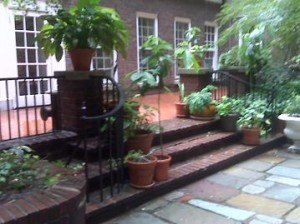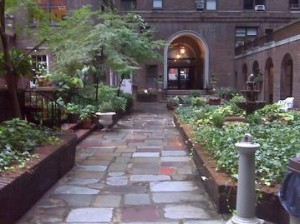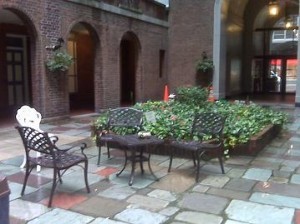 This little secret garden is actually one of my favorite lunch time spots in the midtown area.
Happy WW!