The Pantene Everyday Girls Winner has been selected using random.org.  
The winner is #16.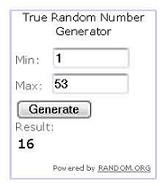 No. 16 said:
16 Kim  August 17th, 2009 at 2:32 pm
I want this bc my hair is fried!
Thank you to everyone who entered and congratulations Kim! I have sent you an e-mail. Please provide me with your contact information within the next 48 hours or I will have to select another winner.