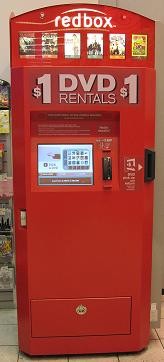 I'm excited to say I have  a FREE Movie rental code from Redbox! If you aren't familiar with Redbox, click HERE to read my previous post.
The Redbox free Monday rental can be obtained by using coupon code T46T3Q7. The code expires on September 7, 2009, at midnight CST.
To receive advance notice of Redbox codes, click HERE to subscribe via e-mail or SMS texts. 
Now I am off and running to get my FREEBIE! As I run, I will try to decide if I should rent "Obsessed" for myself to view after the boys go to bed or "Race to Witch Mountain" a family movie. What about you? Which movie do you plan on renting?