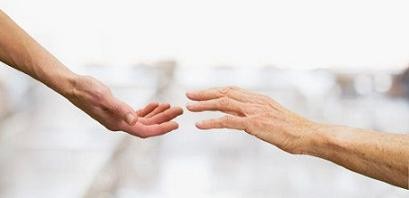 Before I went into Corporate Law, I worked in ECAB in the District Attorney's Office. ECAB (Early Case Assessment Bureau), is where felony and misdemeanor cases are evaluated and complaints are drafted. As a paralegal in the department, I interrogated victims, witnesses, and the police officers who conducted the arrests. I collected the information that was presented before the Grand Jury, speaking to the individuals when they were most raw and vulnerable. During that time I dealt with a variety of cases; however,  because of my demeanor I was eventually handed most of the Domestic Violence cases. It was a hard job, extremely draining because of the types of emotional and physical abuse I witnessed. They were not limited to abusive husbands beating on wives. They also included wives abusing husbands, children abused by parents, and elders abused by children.
This week was a particularly hard week for me. A loved one, who I cherish dearly is battling abuse. This person did not come to me but instead reached out to another "friend". She was ashamed and frightened, with no money and no place to go. She showed up at this "friend's" door and was allowed to stay for a few days but than told she had to go back. She left and returned to the abusive relationship.
I am devastated! I spoke to her but she said she had to go back because she had no place to go. I offered my residence but she does not want to place me and my children in the middle. I desperately want to help her but she will not allow me.
I am also very upset with the person she approached. I cannot believe that this individual allowed her to go back to that home.
As someone who saw firsthand what can happen in these cases, I am scared for her. It takes courage for a victim to leave. It takes courage for the victim to reach out.  It takes courage for a victim to HOPE. If its not received at that time, the abused person may not seek help again, believing that is their lot.  I am praying that she will reach out again. In fact, I am praying for all the other individuals going through these same situations.
Please know that you are valuable. You are important and you do deserve a better life.
As for the individuals they approach for help, please keep in mind that your hand may be the only one they have the strength to reach for. Please don't turn them away.