Sigh.. He was amazing! He was passionate, entertaining and so attentive. He made me sing and jump with joy as no other has ever done. I screamed his name until I was hoarse. The next day all I could think of was H.I.M. John Legend.
There was just one problem … I had to share him with a multitude of others!
I know, I know, why would I want a man like that you ask?  Maybe I am a glutton for punishment or just a dreamer but I truly believe our eyes locked. How you ask? Well with my camera of course! I'm sure you will agree after you check out my pictures that I was right!  
 
1.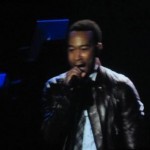 2.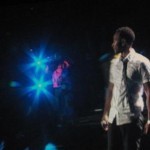 (1)When JL first came out he  was so bashful, he couldn't even look me in the eyes. (2) When he finally did, I saw stars and so did he! 
3.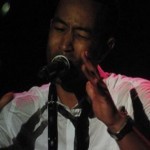 4.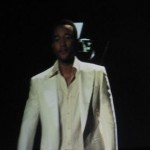 (3) He was smitten. I knew it because as he sang the passion oozed out. (4) Finally, he came toward me. I was melting! 
5.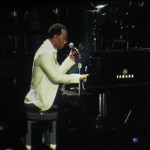 6.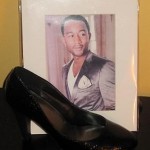 (5) He knew. He knew it was too much for me. He gave me some space. (6) The hour finally came. I had to run but I left him a reminder, one of my 4 inch heels.
I know you're just as shocked as I am, aren't you?! But its real I tell you!  My friends and little brother are my witnesses. They were there with me.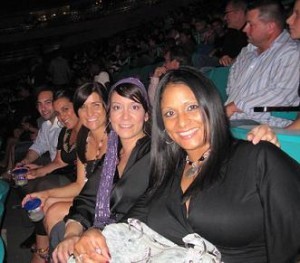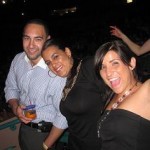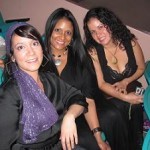 And last but not least this picture is for all the naysayers!

Now do you believe me?!