This week during the  dreaded celebrated last week of New York City schools, I decided to post pictures of  Little Man's after-school! Its a charming townhouse with more character  than most of the newer buildings being erected in the Hell's Kitchen area, aka  Clinton and Midtown West.
For those who haven't seen the backyard of a New York City townhouse, here's a peek at a deceptively small looking townhouse that charms the children within!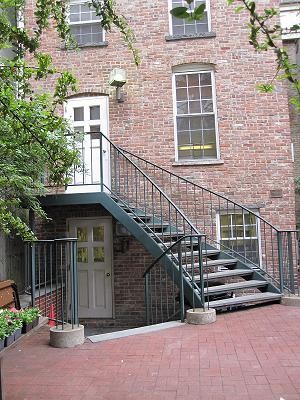 They named their backyard and even created a sign to look like a real signpost, but its a secret! Shhhhhh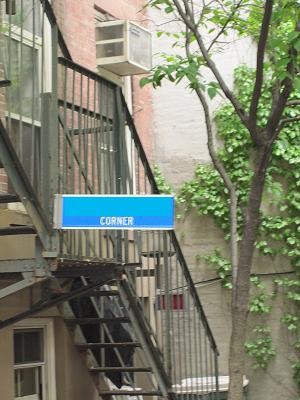 Their plants always seem to outlive mine!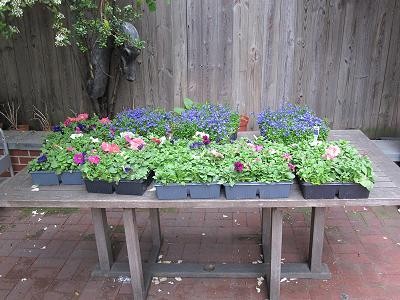 Their backyard theater below. I love it!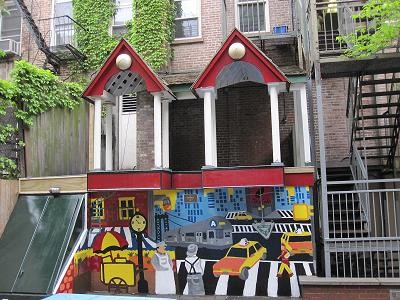 They made their own costumes during one show. Can you guess what Little Man is? I couldn't!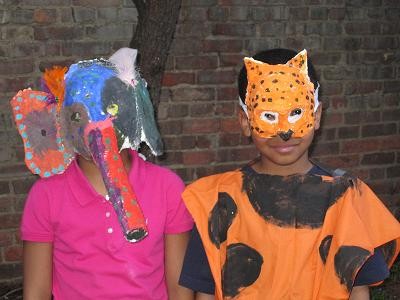 You can't hear Little Man but he sounds just like Mel Gibson in Braveheart screaming "FREEDOMMMMMMMMM!" as he raced home!