This past weekend I took a drive to Coney Island with my boys. It had been quite sometime since I had visited the area and I have to admit it made me nostalgic.  It brought back some fantastic memories of my youth, when I would hang out with my friends or dates at the amusement park and at the beach.  Back then there was no circus in the area, or at least, not a circus like the Coney Island Boom a Ring Circus!
The Coney Island Boom a Ring Circus  is small enough that you can see the stage clearly from every seat, even if you purchase the cheapest seats, priced at $10. In fact, with the purchase of a ticket, we were able to do so much more than just watch a performance. We were able to get circus lessons, enjoy an Animal Open House, monster trucks, and of course a wonderful circus performance! Definitely a family friendly activity that we are planning to do again since it closes September 7.
My boys and I laughed and gaped at the daring feats and hilarious antics of the clowns, acrobats, motorcycle and bicycle stuntmen, animal shows, trapeze artists and so much more! In fact, they enjoyed it so much that they're clamoring to go again! Of course,  I gave a resounding YES.  I've learned that there are few activities that an 8 year old AND a teen can enjoy together. The circus was one of them, even better, I enjoyed it too! 
Below are some pictures, words can't  describe the A-M-A-Z-I-N-G time my boys and I had that day; however, you can insert your own after viewing the pictures and video below!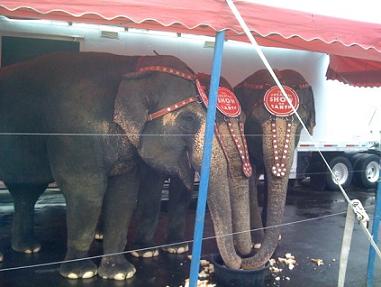 The elephants in the Animal Open House. Doesn't the first one look like its smiling?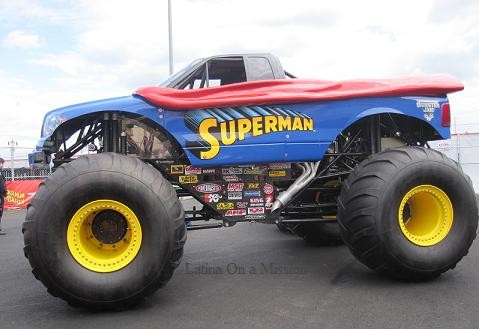 The Superman monster truck was Prince's favorite!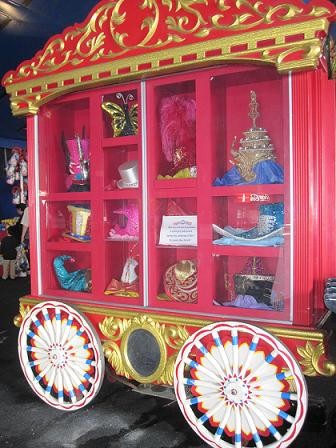 The Hat Cart shows you different circus hats.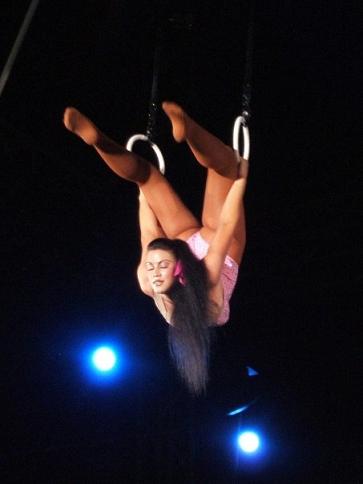 I loved her trapeze show!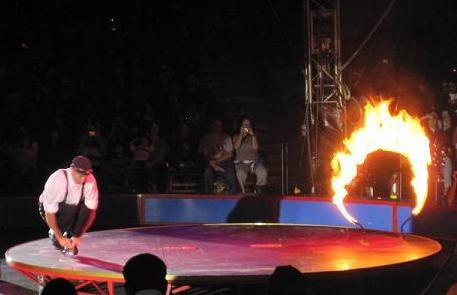 I won't tell you if the bicyclist made it! You're going to have to see the show

And finally, Big K's favorite part of the show, the gymnasts! Enjoy!
Interested? If so, tickets can be purchased HERE.