I am so happy that Soon to Be Mrs. K of Saving Money for a Wedding introduced me to DOTS the clothing store! They have wonderfully chic & cheap clothes and accesories in their stores that I love for updating my summer wardrobe. Best of all, I can get my shopping fix without feeling guilty about overspending! 
I received these Latinalicious coupons, valid until June 21, 2009, by e-mail. You can also, if you subscribe to their e-mails, by clicking HERE. In the meantime, you can use mine

Below are several complete outfits for under $65, that are even less with the coupons above!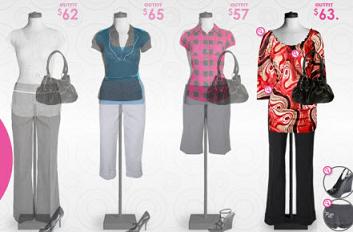 Happy Shopping!