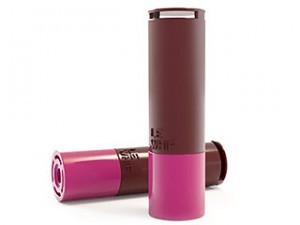 Are you a chocolate fiend who's worried about calories? Well this little tidbit is for YOU!  Whether its dark chocolate, white chocolate, or rich milk chocolate Mr. David Edwards, a Harvard Professor, has the chocolate for you. 
 Mr. Edwards has created the first inhalable chocolate which can be purchased online. The claims are that one puff will coat your mouth with chocolate and that each puff is less than one calorie. The container, which resembles an asthma pump and a lipstick case,  is sold in individually sealed packages. Each container contains about four puffs. A pack of six costs about $53.  Purchases can be made via their site, by clicking  HERE.
Call me old-fashioned (AND CHEAP) but I don't think that inhaling my chocolate will give me the "fix" that I need, especially during my inner chocolate fiend's monthly visit. What do you think?  Would you be willing to try it?