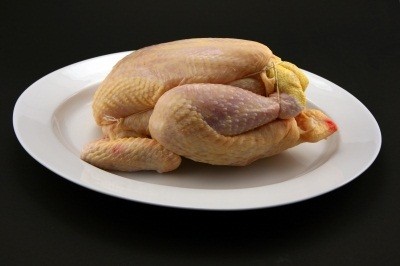 I balance my checkbook every week but once a month I do a total overhaul. This means I pull out all my monthly bills, review the terms and rates then enter them into my trusty excel chart and voilà! I have my debt to income ratio. Its a work of art. Ok it really isn't but it keeps me on track so I love it! This chart's very important for me because I am a visual person. I need to see the breakdown or I may relapse into my old spending habits.
This month while looking over my excel chart, I saw a note I  had written about my car insurance. It said that I would be up for a good driving discount in 2009. I was ecstatic! That discount would cut my annual bill by $100 or more. This may not seem like much to you but I saw visions of shoes floating in my head!
I called No Name Insurance and spoke to a very nice woman we will call "China".  Why? I don't know, its the only thing I could think of while writing this. Pero oye dejame terminar la estoria/But listen let me finish telling you my story!
The conversation went a little like this:
China: ThankyouforcallingNoNameInsuranceThisisChinaHowcanIhelpyou?
Ms. Latina: Huh? (Note: I hadn't had my cafe yet) Can you repeat that you were speaking too quickly.
China: *Sigh* Thank … you… for … calling… NO… NAME… INSURANCE…This … is… China…How…can…I…help…you?
Ms. Latina: (thinking wow do you think she was being sarcastic?!) Hi China, I'm calling to inquire about getting the Good Driver rate reduction.
China: Let me look into that for you.
Ms. Latina: I'm so excited! I wrote myself a reminder and it says I should be eligible this year.
China: *PAUSE* After reviewing your account, it looks like you had an accident in May 2004. You won't be eligible for the discount till May 2009; however,since you renewed your policy this past February you will have to wait till the policy expires to get the reduction.
MsLatina:  Huh? (ever the eloquent one) But I don't understand. Can I call in May and have the reduction pro-rated for the remainder of the policy?
China then proceeded to tell me I could not. We hung up shortly thereafter.
Now you must be wondering where the frozen chicken comes in right?
You may be thinking I threw it at the phone in a fit of rage or even that I decided to cook up a scrumptious meal to get the images of the shoes I lost out of my head but I was thinking about the accident I had forgotten.
It was a warm sunny day in Long Island, where I used to live in my Mrs. Latina days. I was out for a solitary drive. I had the sunroof open in my new car, with the windows down and a new CD, the Black Eyed Peas, playing in the stereo. I was jamming on that LIE, no not a lie, the Long Island Expressway! When out of the corner of my eye, I see a frozen chicken wrapped nice and tight on the side of the road. For some reason, I couldn't take my eyes off that chicken! I was mesmerized. 
Now I can't recall for certain what I was thinking but I'm sure it was- what the heck is a frozen chicken doing on the side of the road?!
As my mind is wrapping itself around that I hear a huge BAMMMMM! Ms. Latina hit not one, but FOUR cars, with her no longer new looking car, causing a BIG pile-up on that very sunny Saturday morning and an even BIGGER raise in my insurance!
What do you get out of this story? I'll tell you. 
Always, always, always look out for the chicken but don't get stuck on it,  like I did,  because in life there's always a chicken around that will cause you to lose sight of your goal!